modif: Phoenix-Coin-Agito
Kamen rider 4X is a half earth made half agito made kamen rider. it is a mechanicle and magcal fusion the ultimate kind. 4X kamen tranfform into a form of his choice when he henshins he can trandform into his Strider form (gold) or his Hallow form (silver) he has seperate abilitys to each form.
| | | | |
| --- | --- | --- | --- |
| Strider form | good for detecting enemies | can do ariel combat | more stronger |
| Hallow form | good for stealth fights | can do under water combat | more defensive |
Negation form
Edit
Negation form is Kamen rider 4Xe's super form. In this form 4X has the ability to use all of his abilities and the ability to redirect any attacks (no matter were it hits)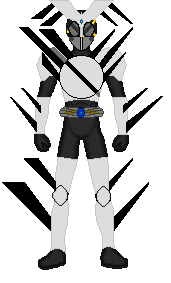 Ad blocker interference detected!
Wikia is a free-to-use site that makes money from advertising. We have a modified experience for viewers using ad blockers

Wikia is not accessible if you've made further modifications. Remove the custom ad blocker rule(s) and the page will load as expected.