Name: Victor, Jungle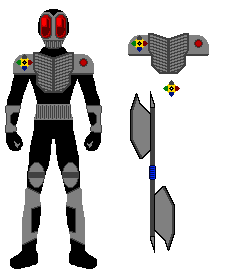 Rider Gear: Shoulder Pads
Ora Guardian: Horned Polar Bear
Belt attributes: Blue Storm, Red Lightning, and Green Deka
Moves: Charge Kick, Stinging Birage, Drill feaver, Shreded Slicer,
Victor is a wild but confusing person but he leads "Kamen Rider 19 Squads" Storm, Striker, and Torch.
Ad blocker interference detected!
Wikia is a free-to-use site that makes money from advertising. We have a modified experience for viewers using ad blockers

Wikia is not accessible if you've made further modifications. Remove the custom ad blocker rule(s) and the page will load as expected.