==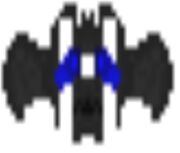 &nbsp
Origin== HAVIC is an army of humans slaved by "HAVIC Kivat" the head of the army is Raikou Sangai Kamen rider HAVIC (king) the Mountain Lion Fangire. There are three kinds of HAVIC riders:
Minion, People who became HAVIC against will.
Royal, People who chose to become HAVIC of choice.
King, Raikou Sangai HAVIC form like Kamen rider Arc when he transforms he becomes taller but he becomes 102 feet tall and his Wake up except for devouring foes like Royal and Minion HAVIC. He creates an unstoppable tornado strong enough to rip out over 50 feet of dirt from the ground.
HAVIC is bent on turning all of Humanity into HAVIC versons of Kiva.
Ad blocker interference detected!
Wikia is a free-to-use site that makes money from advertising. We have a modified experience for viewers using ad blockers

Wikia is not accessible if you've made further modifications. Remove the custom ad blocker rule(s) and the page will load as expected.